Policies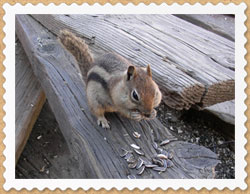 House Rules
Regretfully, we are unable to accommodate your pets.
Smoking. The Guest House is a nonsmoking facility. Smoking is allowed in the parking area.
No candles or incense. Due to strict fire codes and safety issues, we are unable to allow candles or incense in the Guest House. If you have these in your possession, they will be safely stored by your hosts until your departure.
Arrival and Departure Times
Check-in is between 4 and 6 p.m. Check-out is 11 a.m.
Late arrivals must be prearranged. We are unable to accommodate early arrivals.
Phone and Internet
Limited WiFi is available to guests free of charge. Cell phone service is not available in St. Elmo. If you desire to stay in contact with family, friends, or business associates, e-mail is the preferred method. In emergency situations, you may be reached via the Guest House phone, 719-395-2120. Because this is the business phone, guests are asked to limit personal use to emergency needs only.
Hours for Continental Room
Because guest bedrooms are located adjacent to the Continental Room, use of this common area ends at 11 p.m. Please be considerate of other guests by keeping the volume low when listening to music or watching a movie.
For the privacy of guests, the entries into the Guest House remain locked at all times. Please use your key to enter. Visitors to St. Elmo have been known to walk uninvited into the Guest House. Your privacy is important.
Freshly brewed coffee is available in the Continental Room at 7 a.m. each morning. The beverage and snack bar is stocked with drinks and snacks at all times.