Historic St. Elmo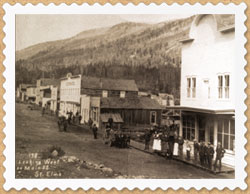 Founded in 1880, St. Elmo is the namesake of a popular novel written in the 1860s by Augusta Evans. With the discovery of gold and silver and the formation of the Chalk Creek Mining District, St. Elmo became the supply center for the Mary Murphy Mine and a slew of smaller mines, including the Gold Queen and Boss Tweed, after which the guest rooms are named.
The completion of the Denver, South Park & Pacific Railroad into St. Elmo brought a new prosperity to the boomtown. But when Congress repealed the Sherman Silver Purchase Act in 1893, the bottom fell out of the silver market, and the town took a nosedive. Mines began to close, the railroad pulled up stakes in 1927, and miners and their families, many having lost children during the typhoid and diphtheria epidemics, left town.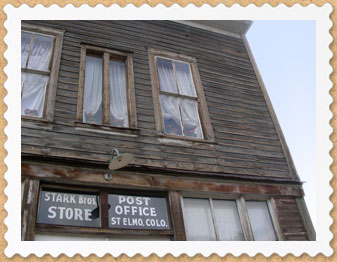 Today, St. Elmo is listed on the National Register of Historic Places. A walk to nearby Iron City Cemetery tells a story of courage and community in hard times. Historic St. Elmo and Chalk Creek Canyon is a nonprofit committed to restoration of many historic structures.